National Park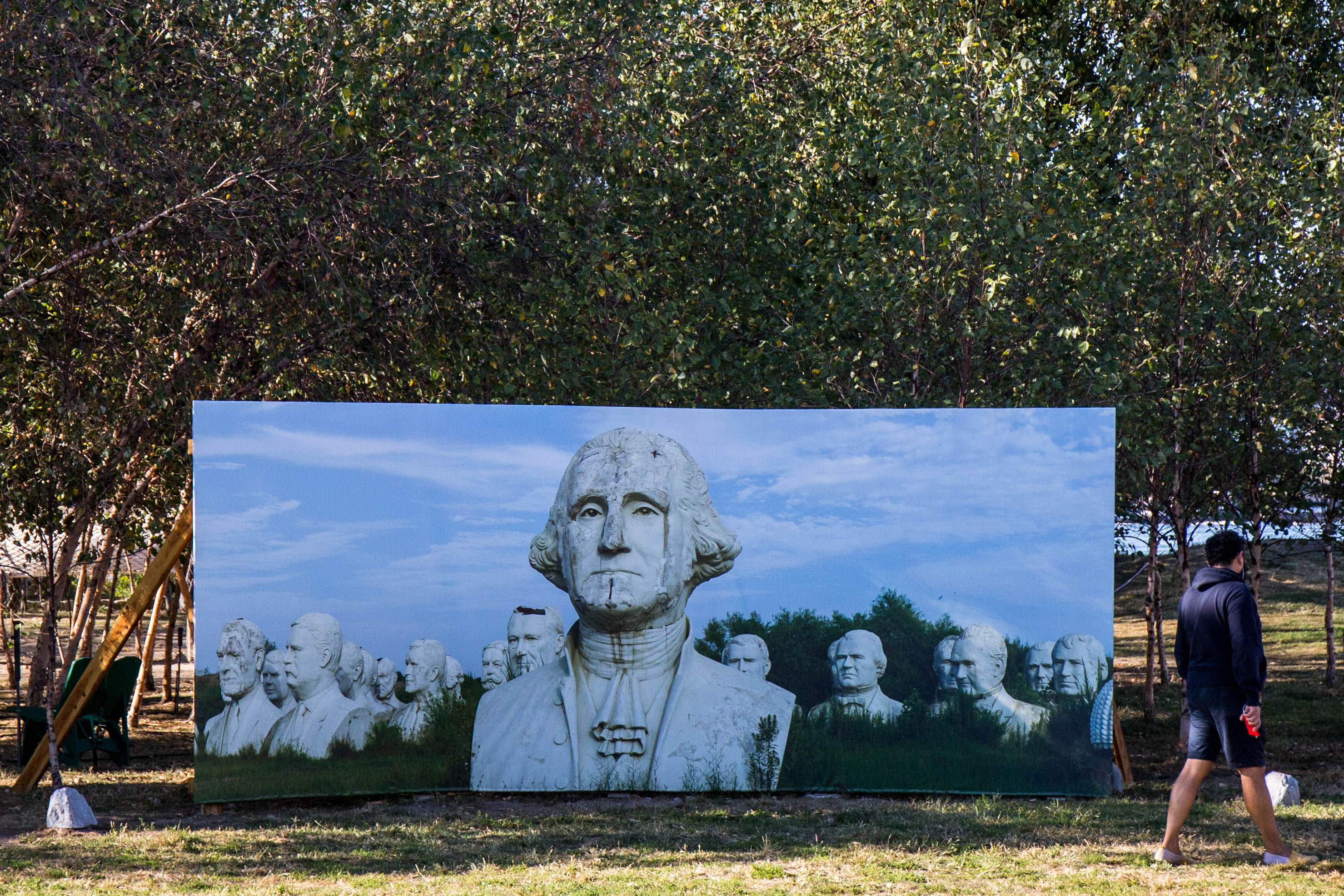 National Park, 2017

Collaboration with Alex Strada Commissioned by the Socrates Sculpture Park in Long Island City, New York
Wood, vinyl, ambient sound, and audio narrative
8 x 18 x 4 feet



National Park is a photographic and audio installation commissioned by the Socrates Sculpture Park in Long Island City, New York. Visitors are invited to treat the work as a kind of stage where one can stand next to an image of past presidents and examine oneself in relation to these decaying yet steadfast symbolic monuments. The large curved structure references the shape of Ancient Greek amphitheaters, alluding to the relationship between theater and politics.
National Park emits a continuous audio loop of ambient sounds recorded in the field in Virginia where the presidential statues reside. The work creates a site of slippage where the sounds of birds, planes, wind, and intermittent gunshots recorded in Virginia become enmeshed within the soundscape of the park.
The work is also accompanied by an audio narrative which is accessible to viewers by listening at
www.socratesnationalpark.com
. The narrative consists of our conversations with Howard Hankins, the entrepreneur and builder who was moved by his national pride to save the statues from destruction and to relocate them onto his property.